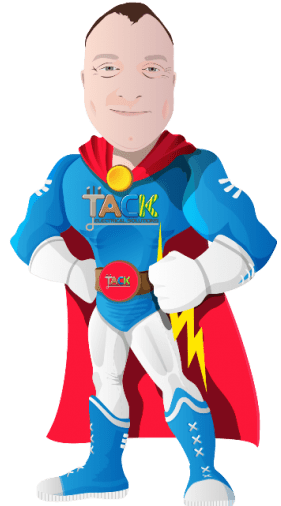 Karl Brooks = Electrical SuperHero and Electrical Supervisor
I am a down to earth kind of guy. I always go that extra mile, which often lands
me in trouble – but hey, that's me!
I love my job, working with different customers, and using my "can do" attitude to all my electrical works.
I like coffee or tea with two sugars and keep them coming. (Don't worry. I set myself goals to reach before drinking tea on a customer time).
As an electrician, I have done many (including some great) things in my time. With this experience, I enjoy passing my inspiration and ideas on to customers – and watching their faces as they see an idea come to life with a flick of a switch.
There is no greater job satisfaction for me than ripping out some old dangerous electrics and installing completely new ones, knowing that you will be safe in the future. This is why we insist on a site visit, or "Our new online video call" before giving you a full quotation – we won't give a verbal quotation over the phone, because doing that can mean that important details are missed and we like to sit down and work through things in a systematic way.
I enjoy being part of a growing company which, by listening to its customers, continually changes its processes to improve your experience through the work we do.
I'm a family man with a lovely wife and four fantastic kids whom I love spending time with when I can.
Why not come and meet me in my chat videos? This way see and hear me in person not just in text. 
---
I have a funny way about me, a great way to ignite the passion in both my colleagues and customers, to see a different path of what's possible.